This project was given to me by my teachers at Malmo University, the purpose of the project was to create a complete graphic profile for a new soccer team in Malmo. We were given a few named to choose from, I chose Nejden FC since it is very different compared to other soccer teams in Malmo.
The project include: profiling (core values, positioning, etc), logotype, color scheme, typography, imagery, merchandise, social media and web design. 
​​​​​​​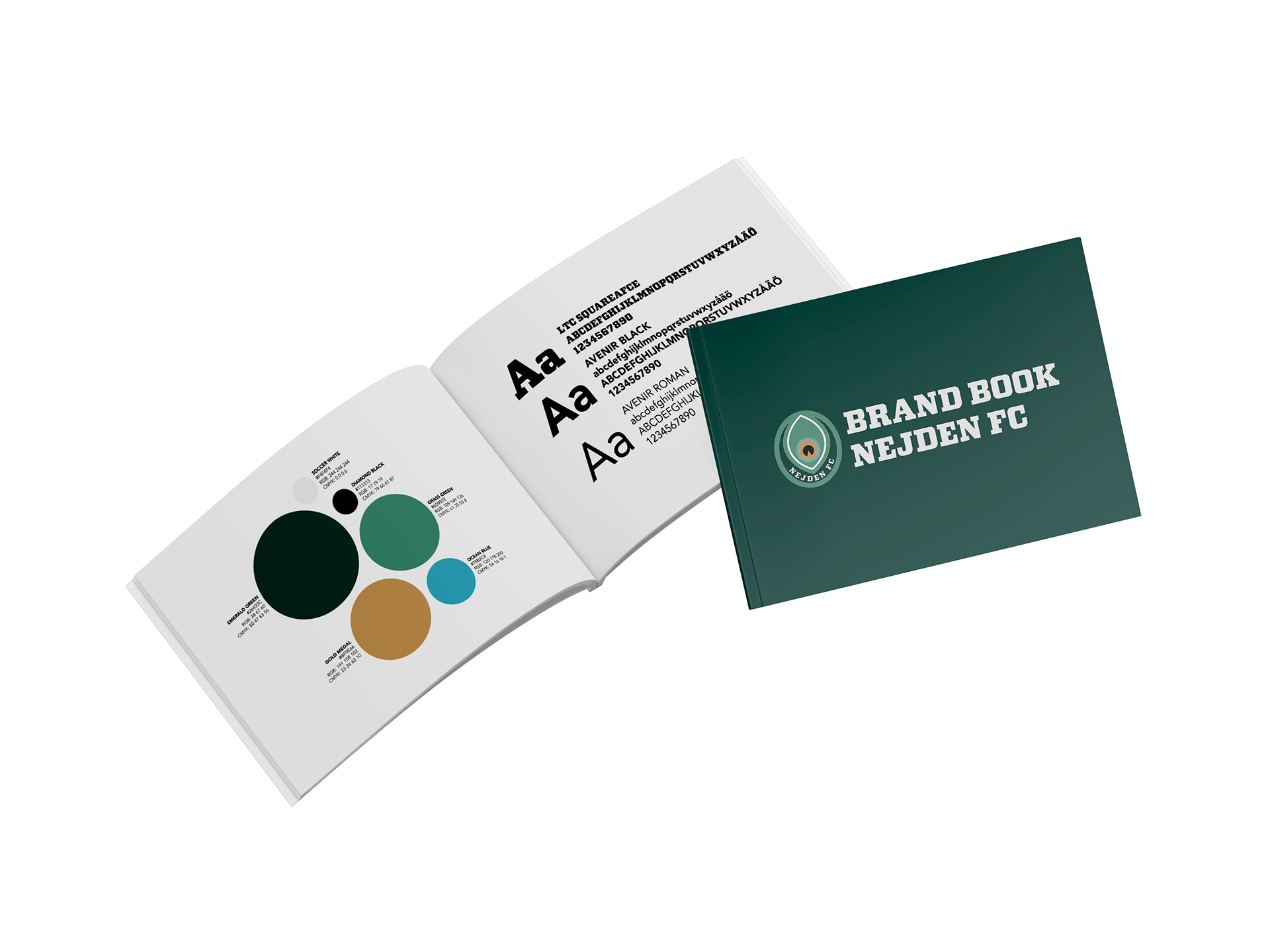 The core values are very useful in branding projects to have something to strive for, both for the club and the designer. It describe what the club want and how they see themself. For this project I choose the words:

community

,

innovation

and

passion

.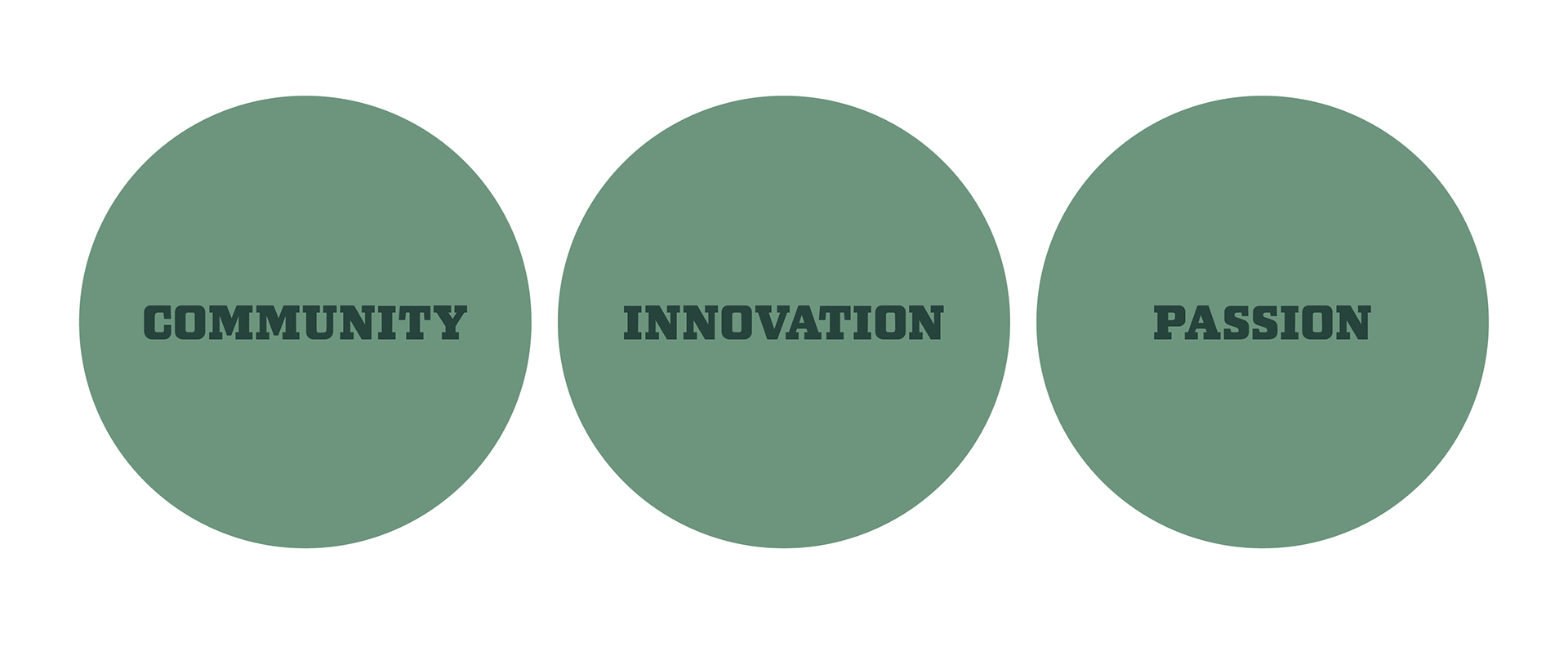 I wanted the logotype to represent something important, the logotype needed something that is unique. I choose the peacock feather since it is very impressive in itself and gives the "wow-effect" I was looking for. 
I got the ide from a childhood memory, there was a peacock running around in one of the parks, a park that is well known in Malmo and therefore it was the perfect symbol for this soccer team.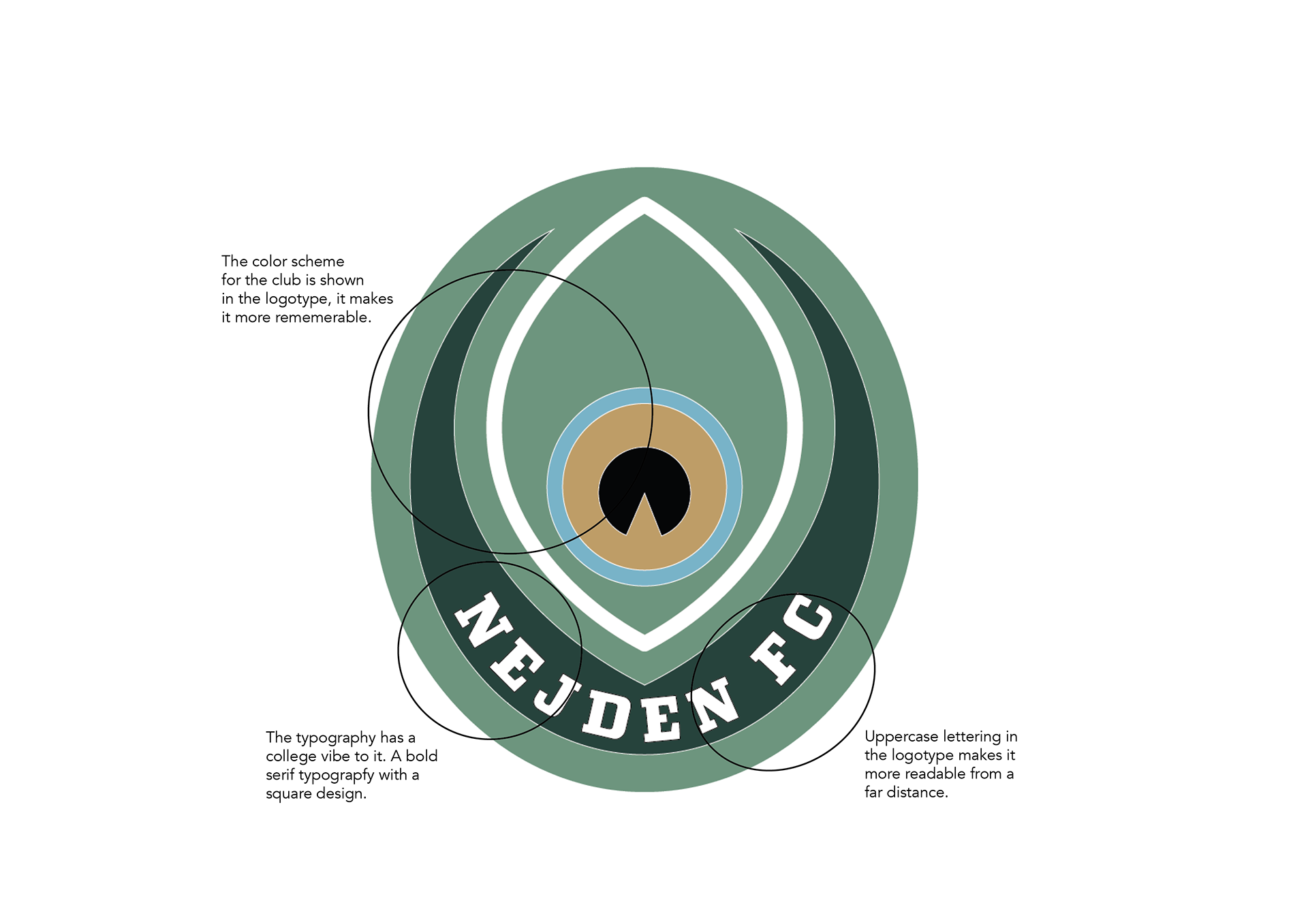 Colors and typography. The colors are based on the peacock feather with a soccer feeling. 
As for the typography, a basic font that is easy to read and a college typography style for a sporty feeling.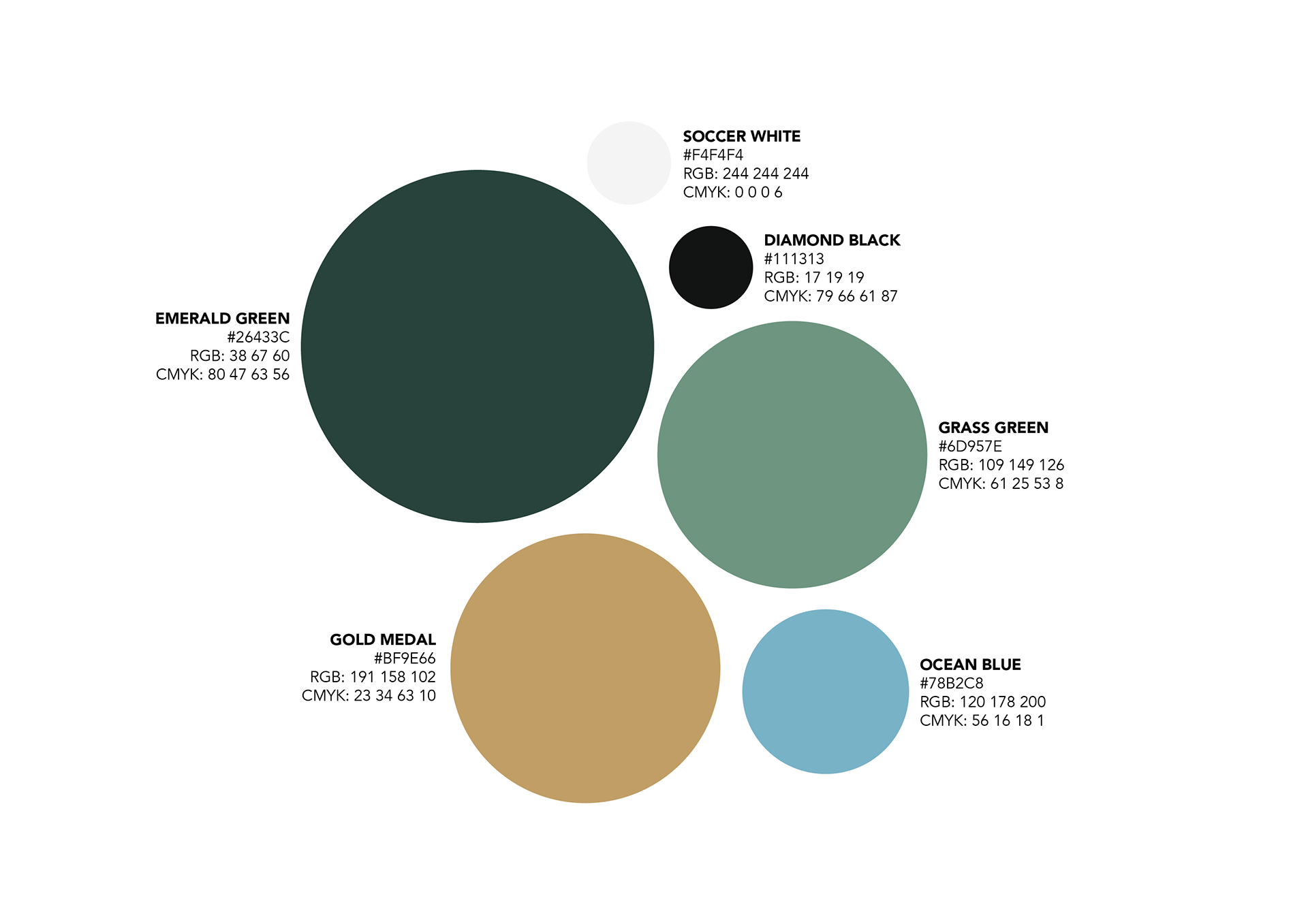 The outfits are based on the specific colors for the team, the green and the gold. With different variations it is possible for the team to play agans any team no matter the color on their shirts.
The goalkeeper should stand out with a different color on his or her clothes. Therefor I picked a more simple design, with colors that are still on brand for the team.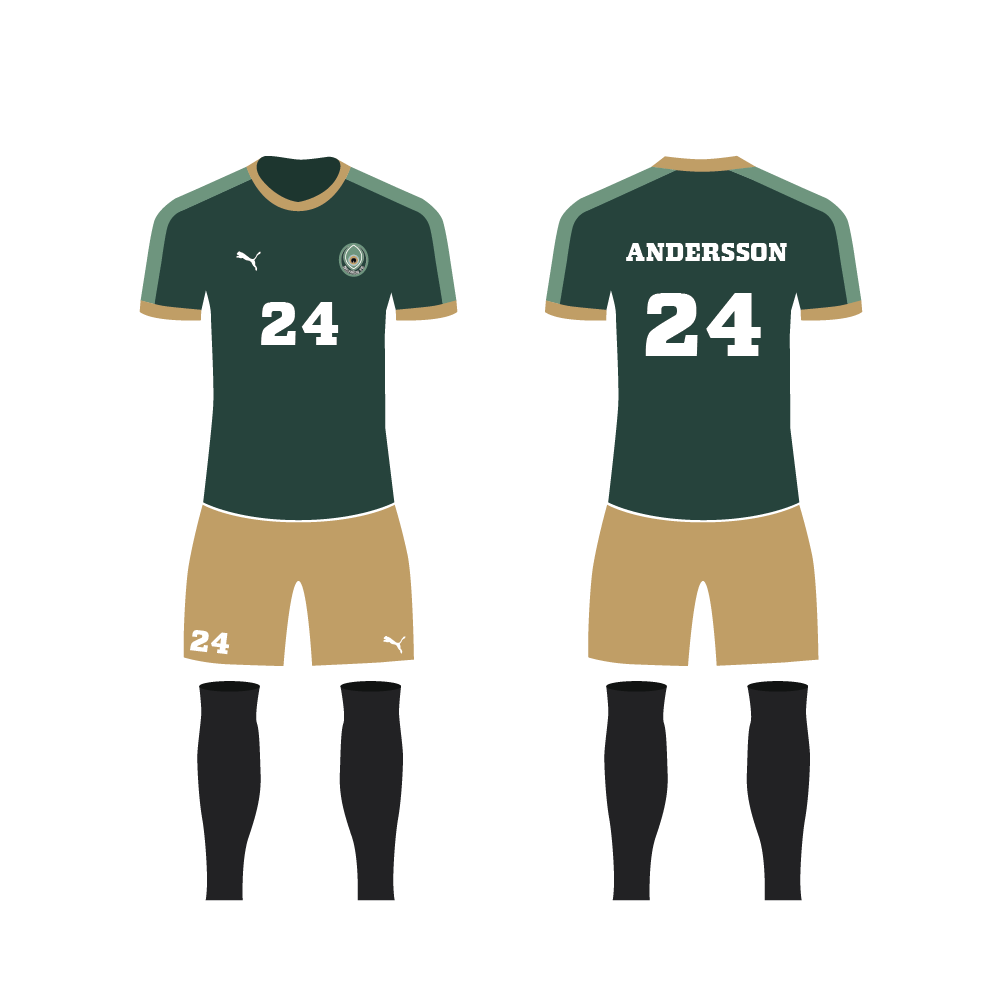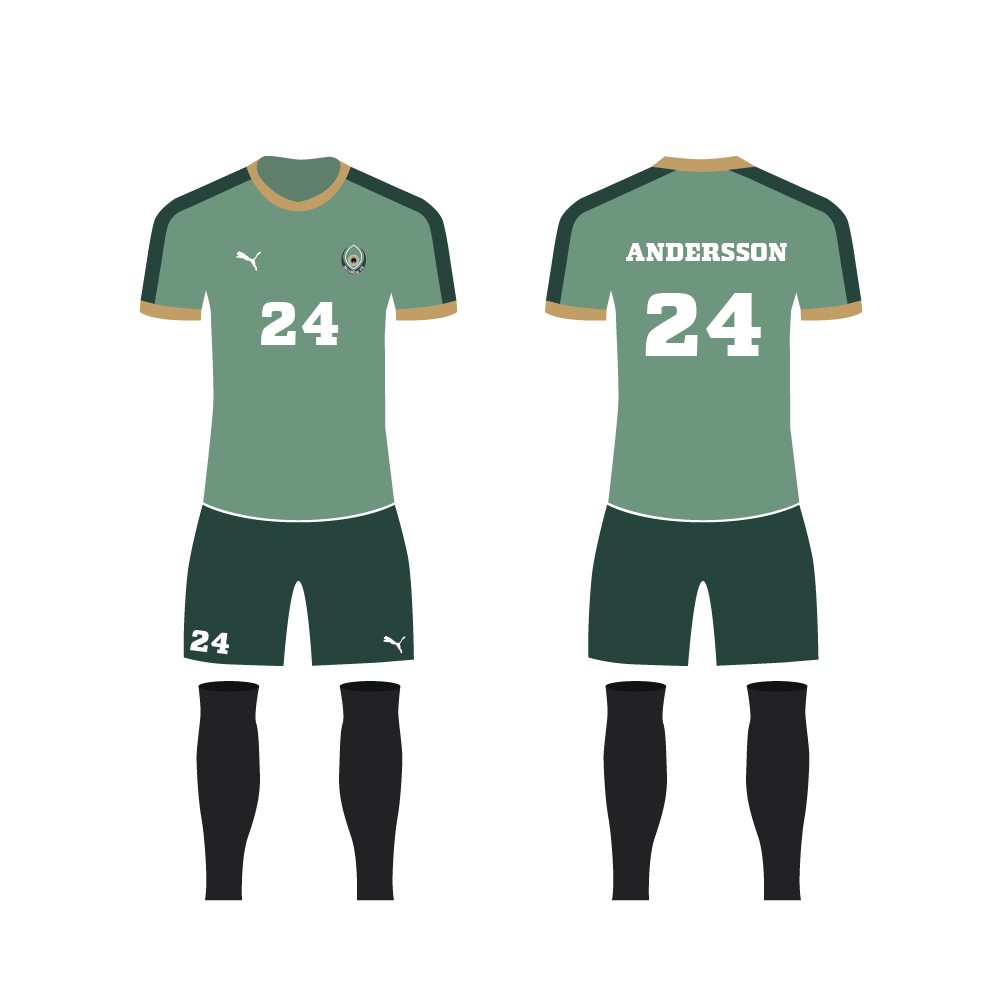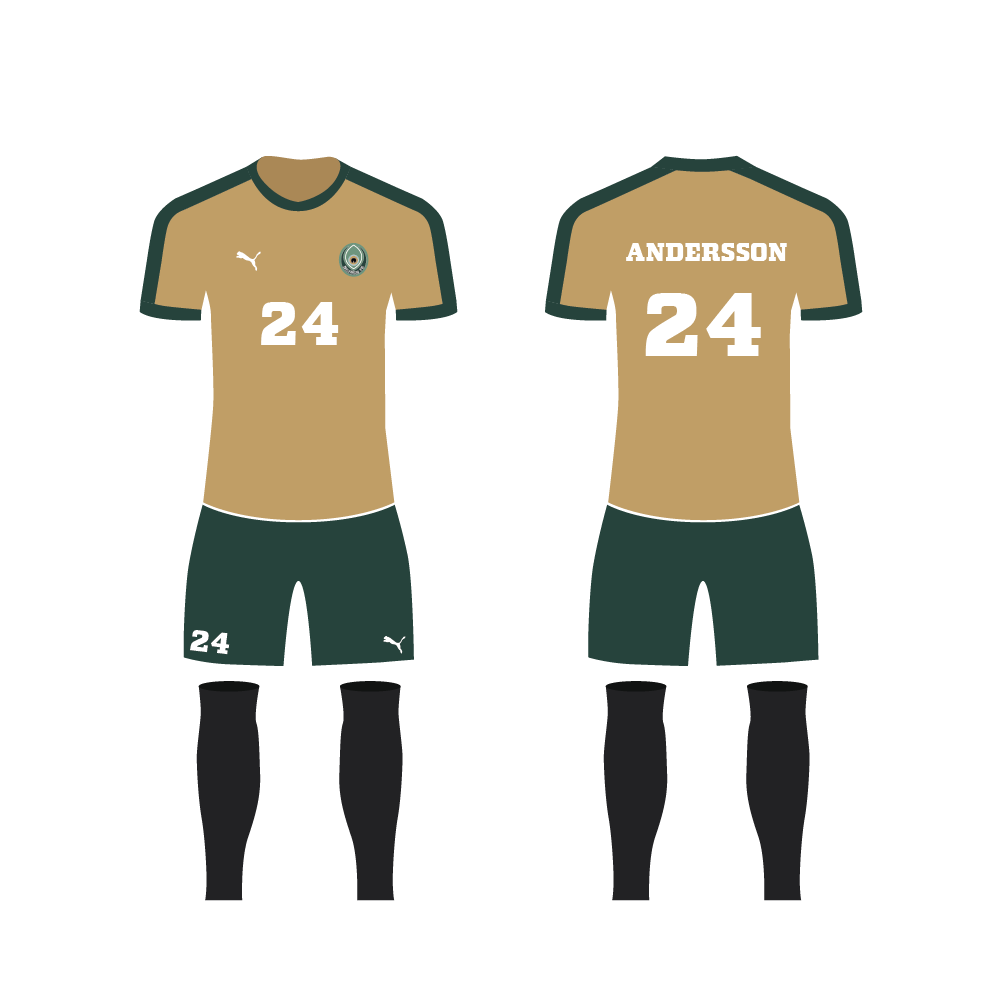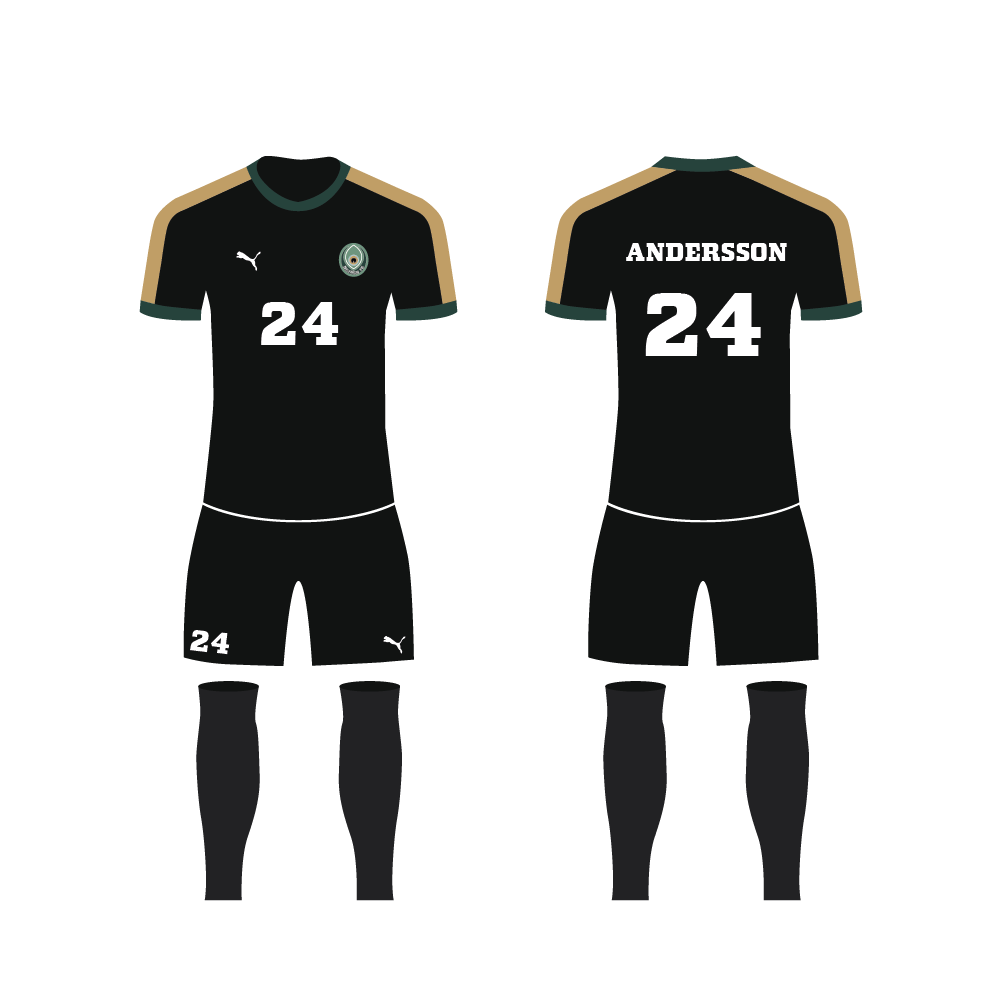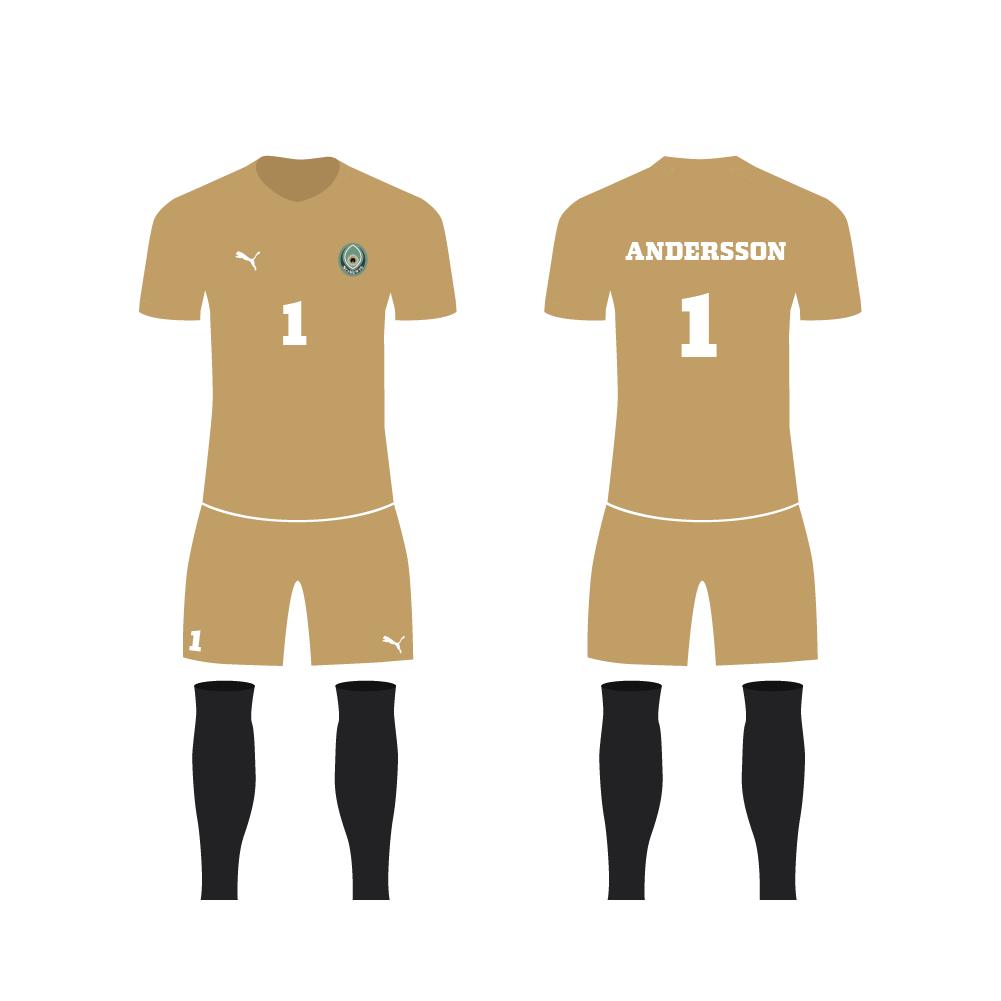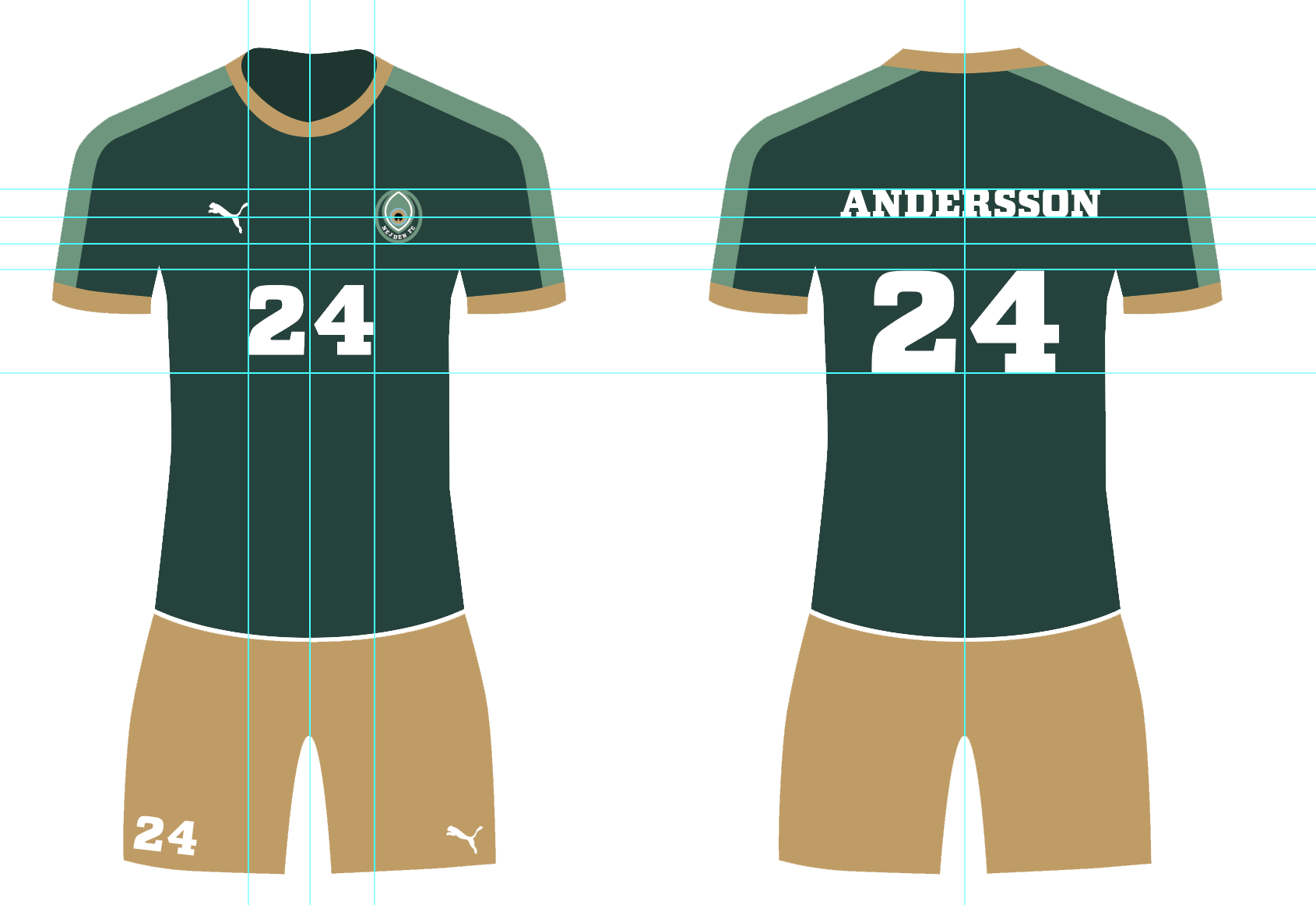 For both supporters and players. T-shirts, hoodies, flags, scarfs, bags and water bottles. 
The possibilities are endless.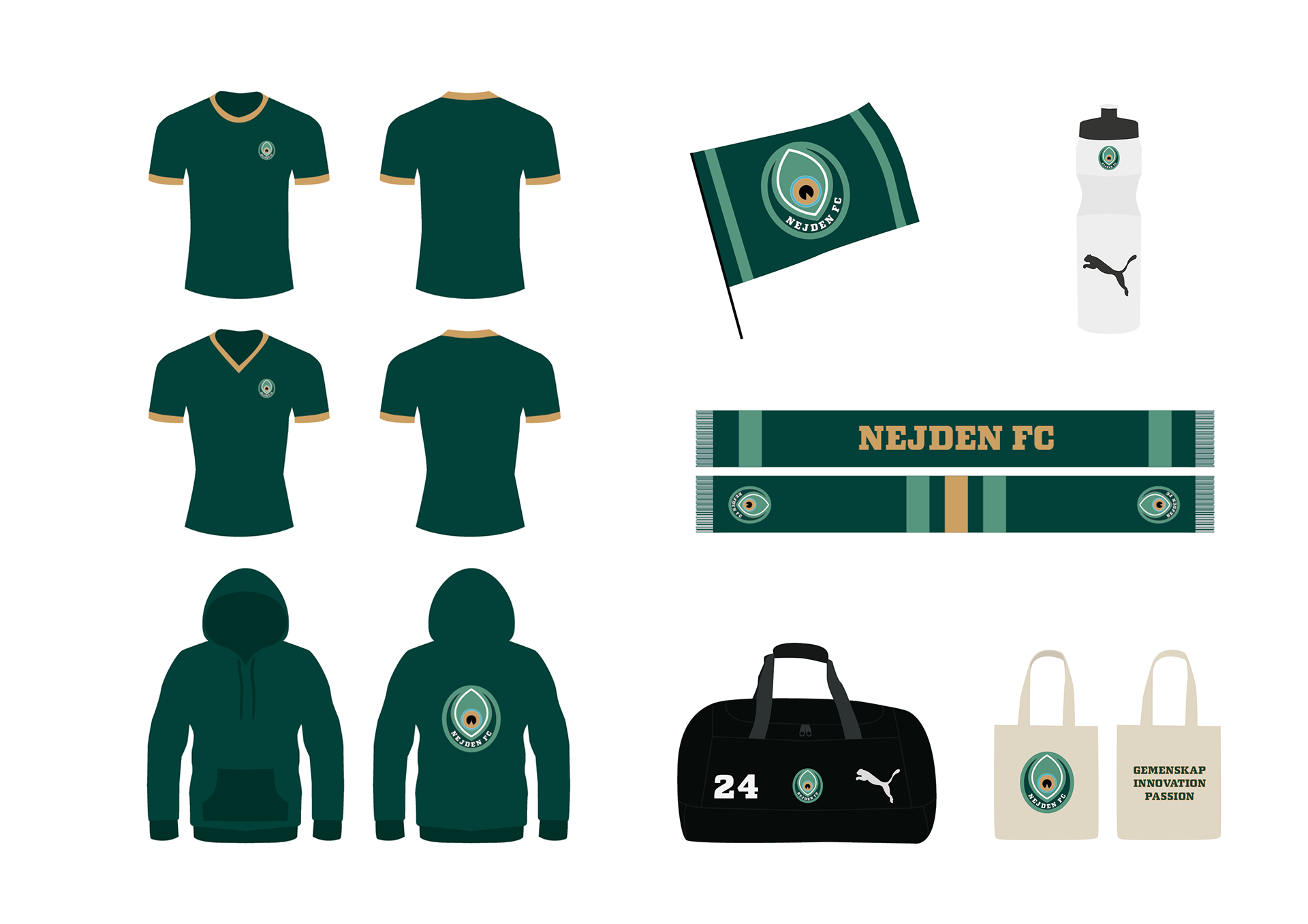 A emerald green tint to all photos to make them more connected to the club and the color scheme. I imagine that the pictures should be taken both on the field and outside the field. In-action, the family feeling, joy and teamwork should be shown in the pictures.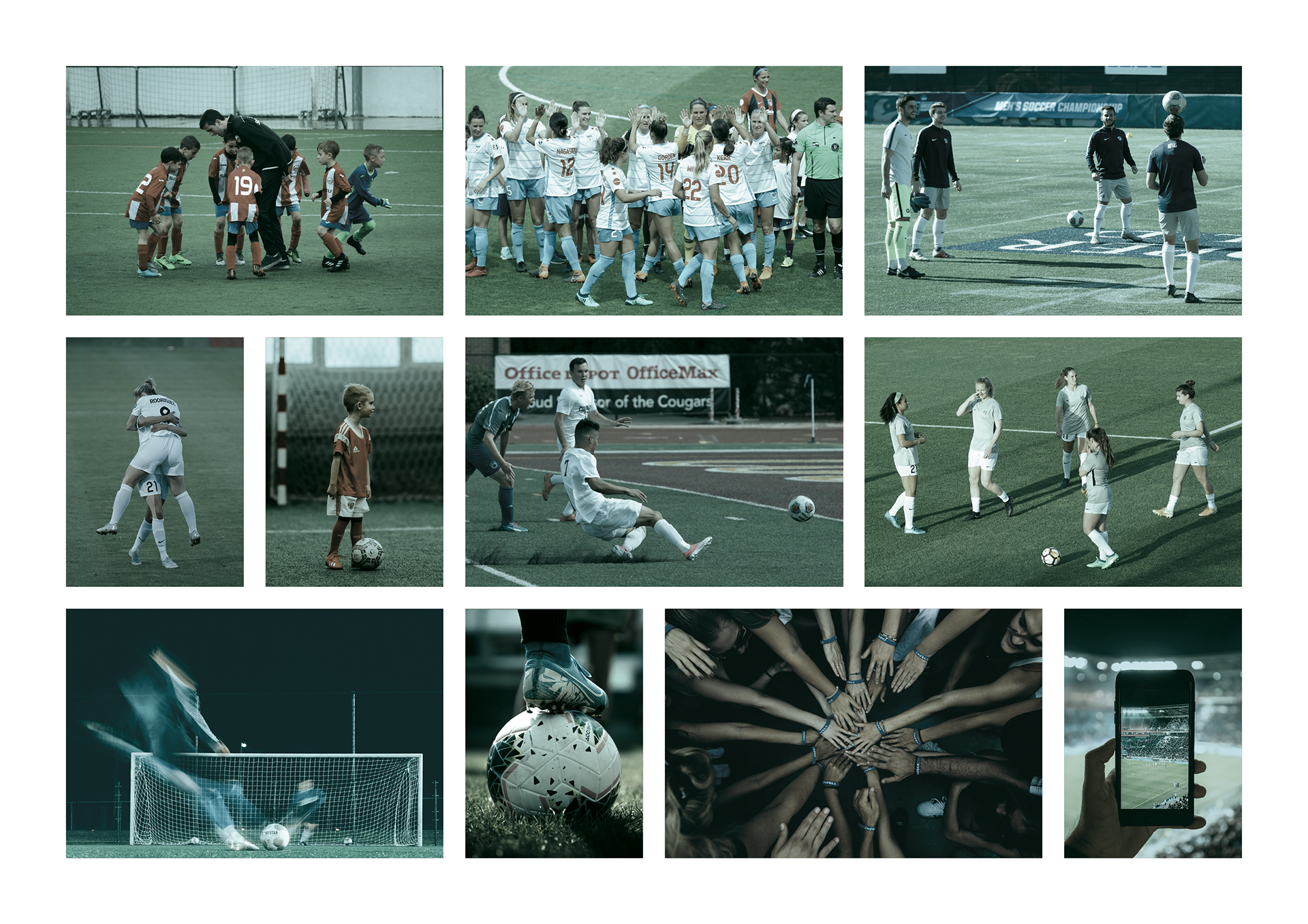 Simple design with the same color scheme and design elements, to keep the graphic profile and to be able to create new posters fast and easily.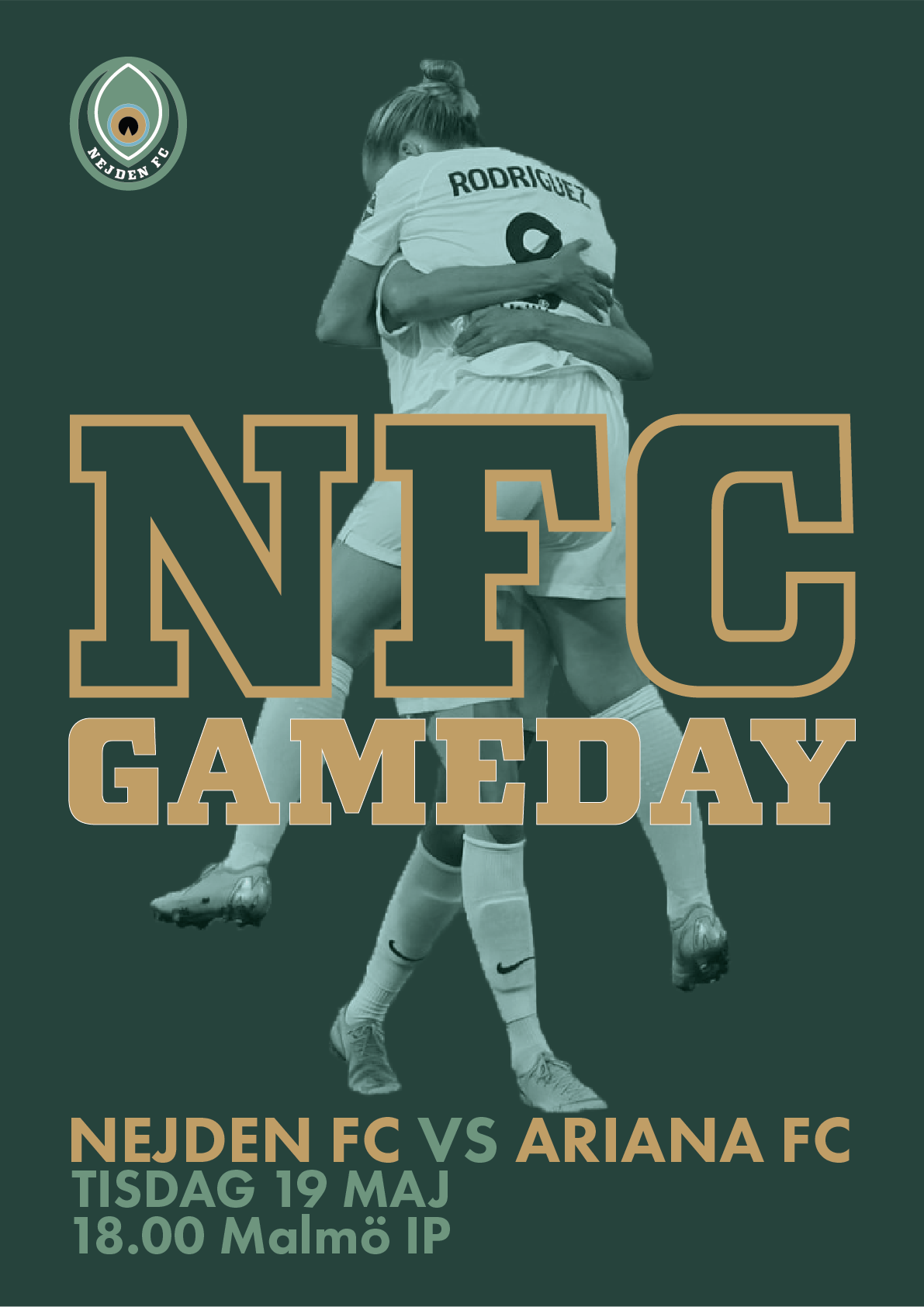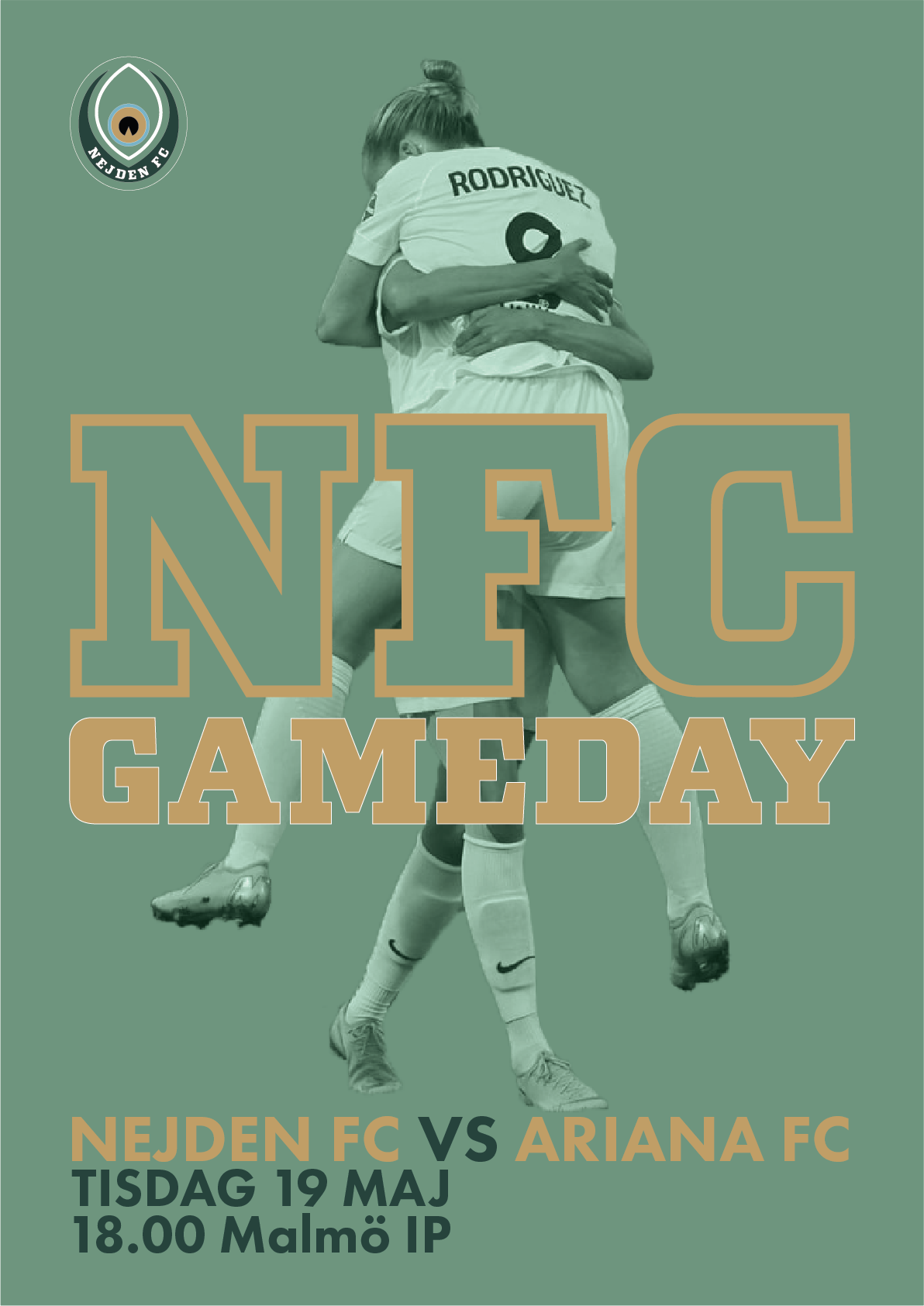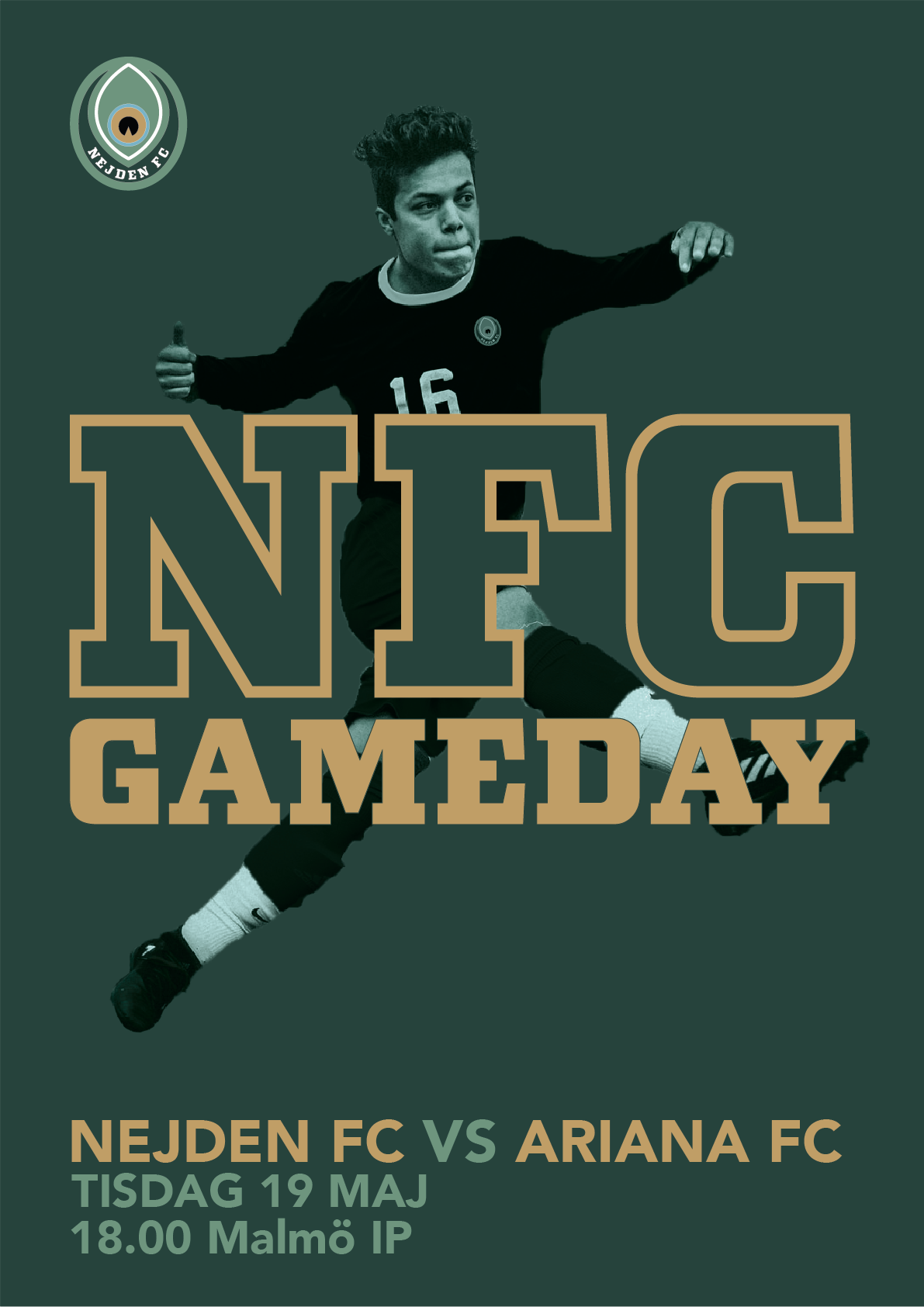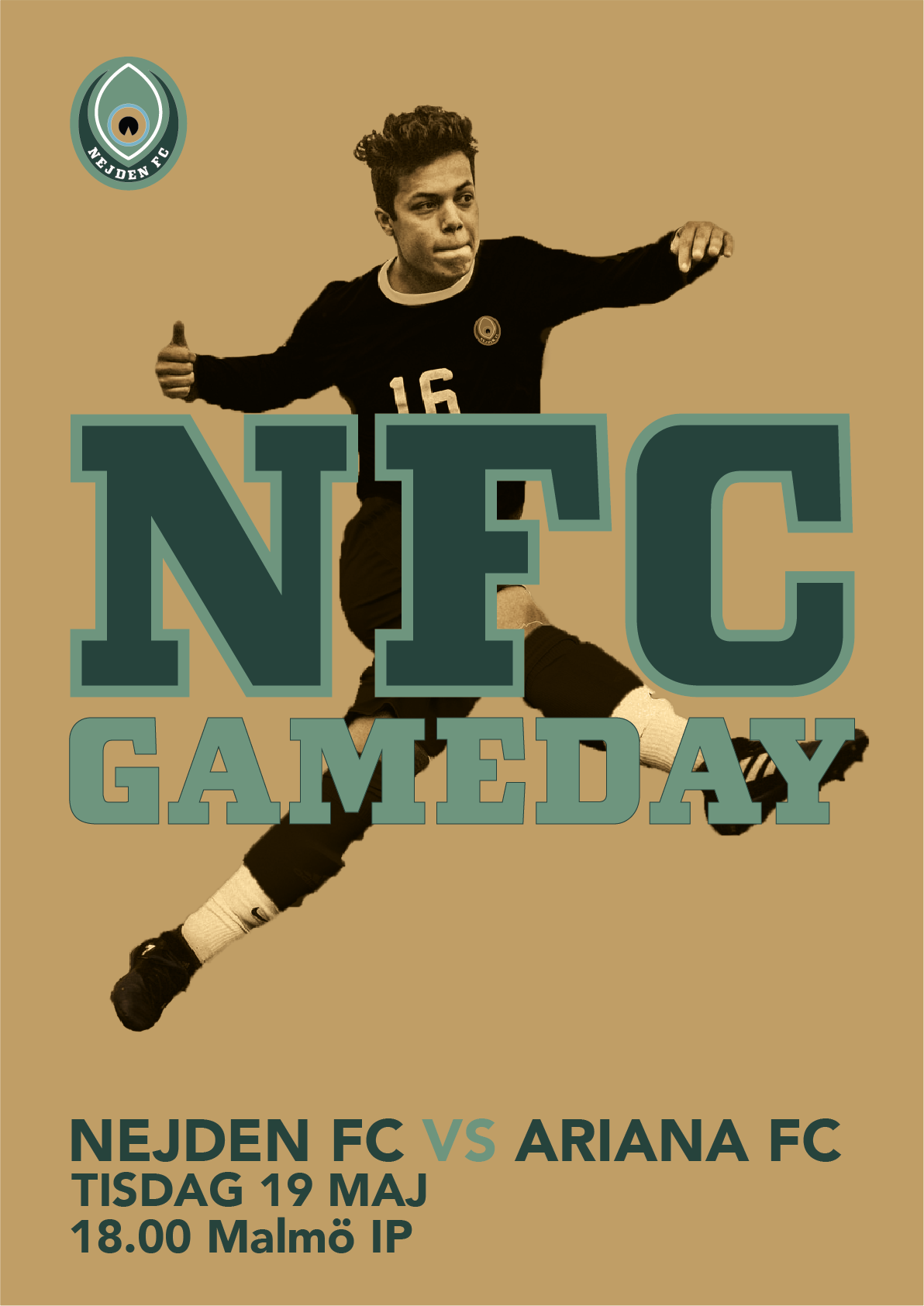 Instagram, Snapchat and their own website. 
They will have filters, GIFs and other media elements to encourage both supporters and players.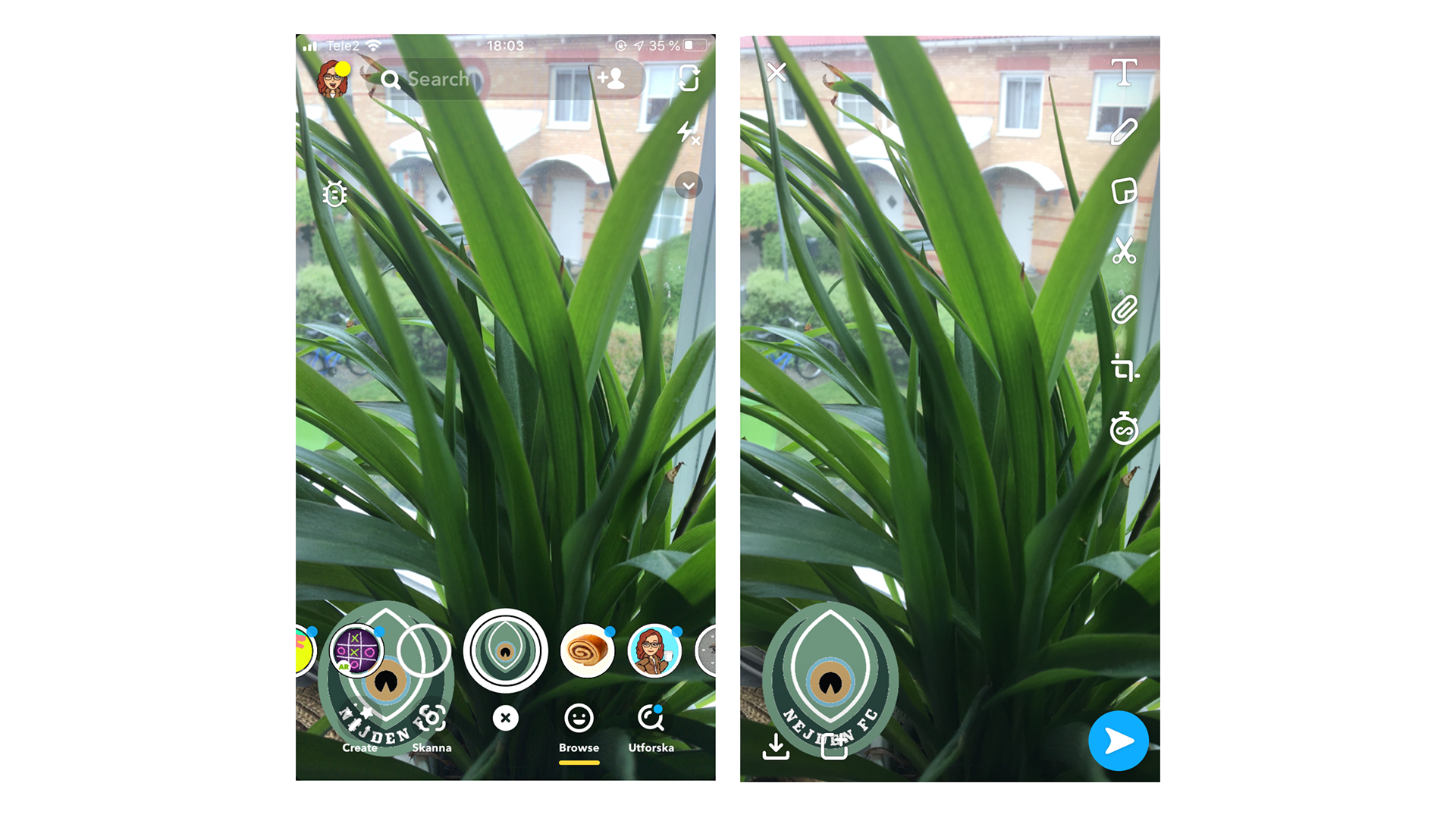 It is even possible to create a Snapchat filter to reach a younger target group and to spread the team on more than one platform.