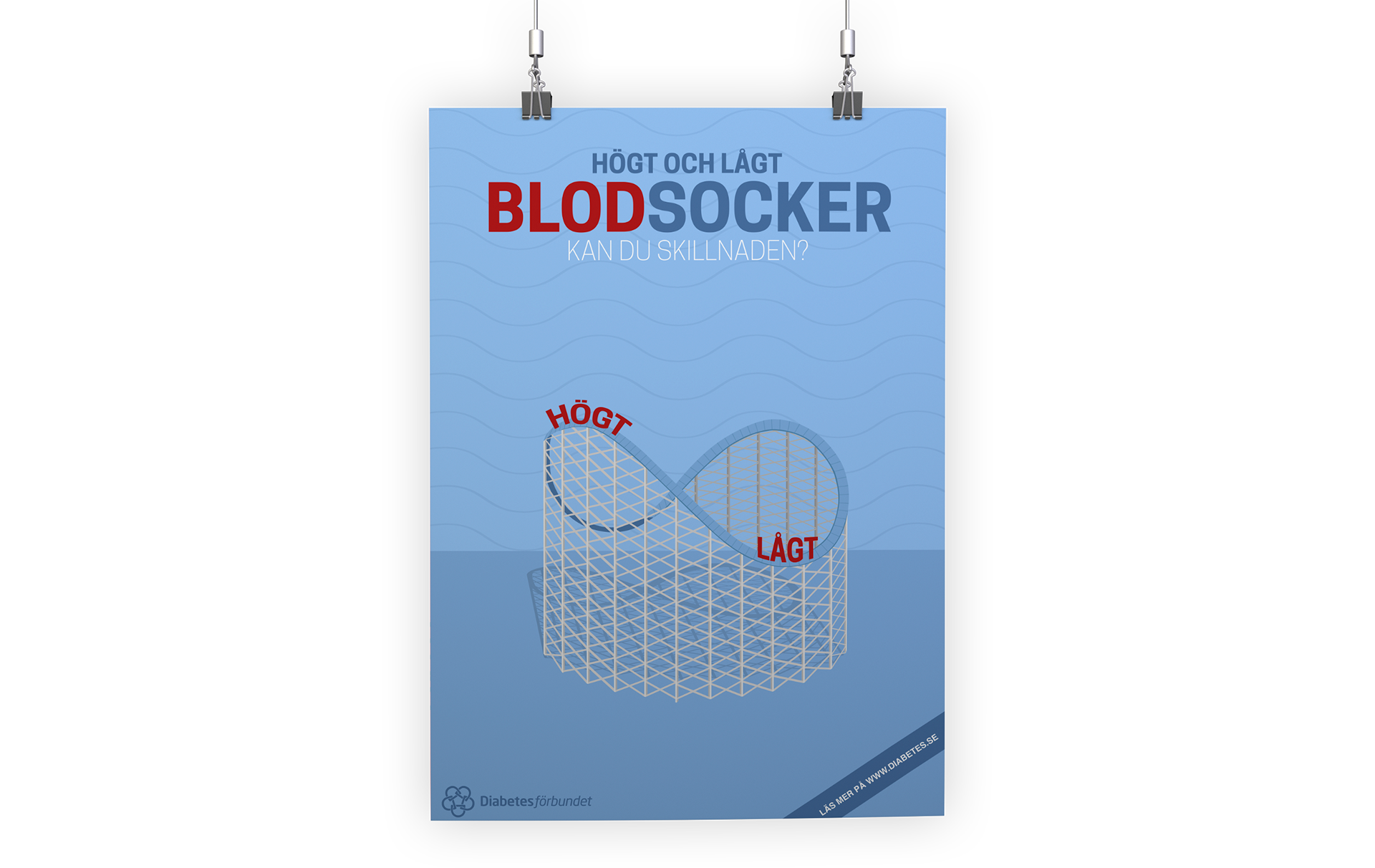 This project is about diabetic awareness. I was given one word, and had to create something based on this word, "contrast". Immediately I though about the struggles a person with diabetes have to deal with 24 hours a day. The struggles with high and low blood sugar is referred to as a rollercoaster, in an endless cycle. Therefor I made a campaign (a poster that can be used on different platforms as well) about high and low blood sugar to inform and show the world how difficult it can be. The rollercoaster is shaped lika an infinity symbol and the poster is made in an isometric design. 
DO YOU KNOW THE DIFFERENCE?​​​​​​​
​​​​​​​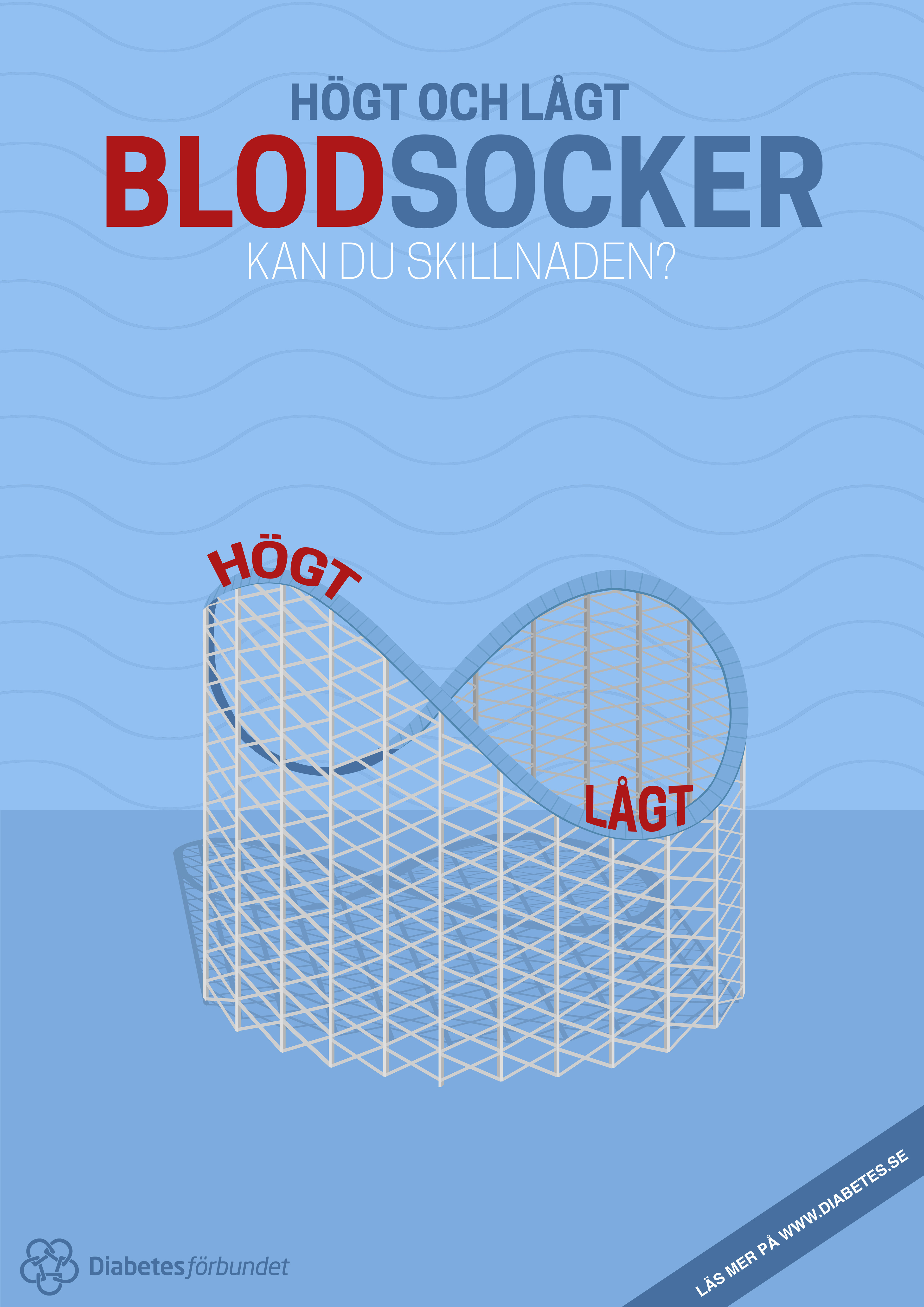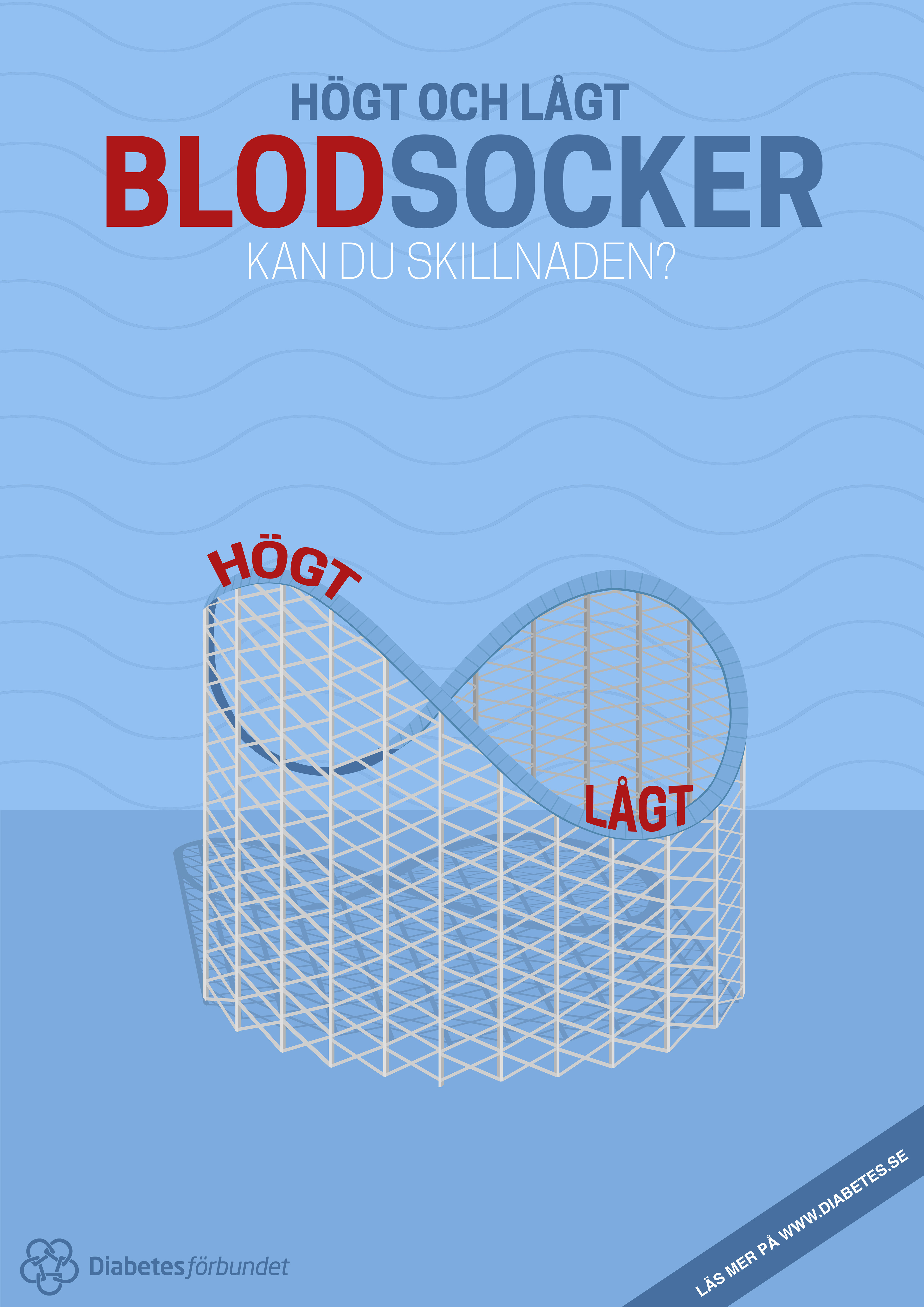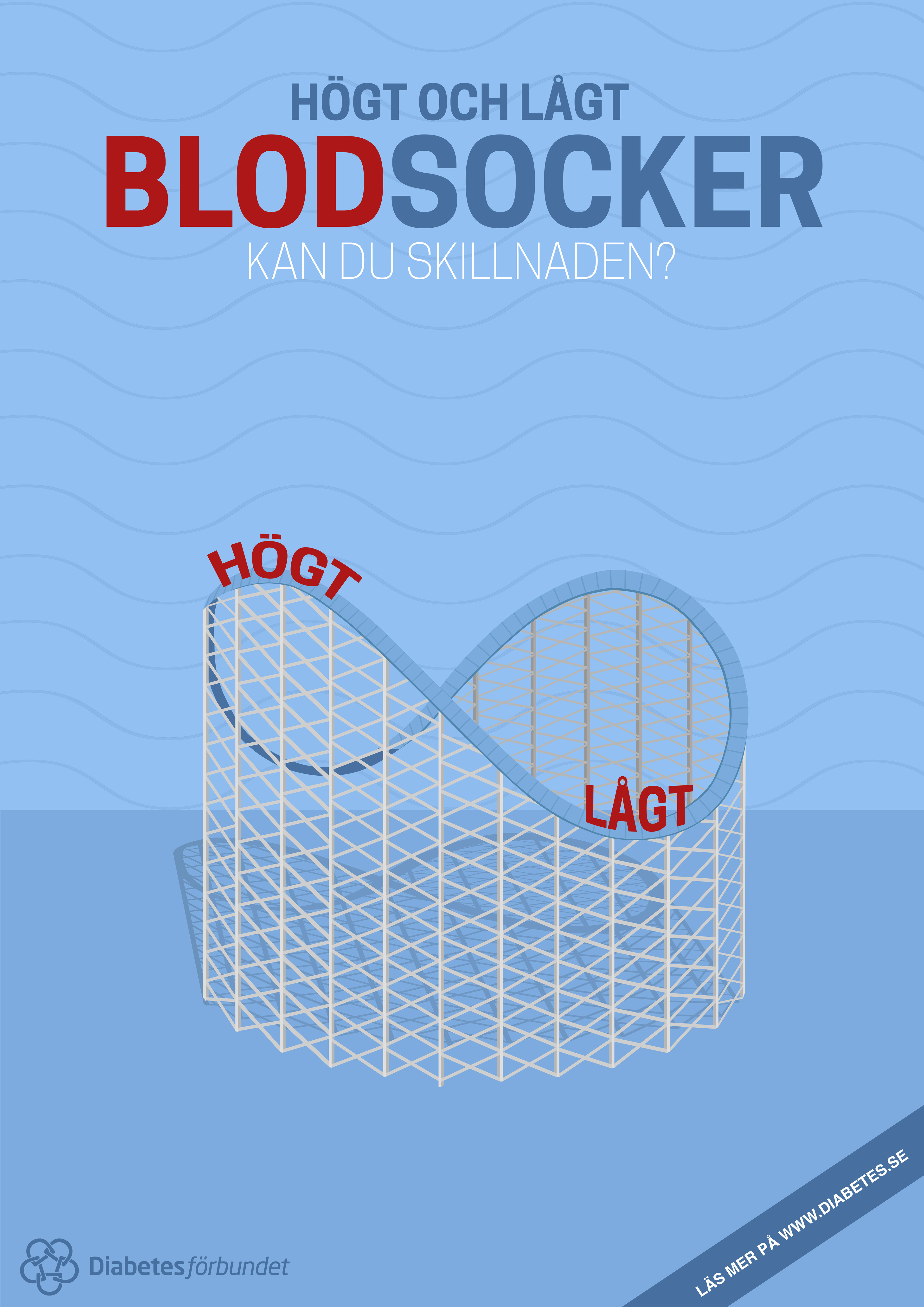 The poster works as adds on social media as well, to spread the awareness even further. Both Instagram and Facebook would be perfect as promotion places for this campaign. Since the purpose is to spread the knowledge!